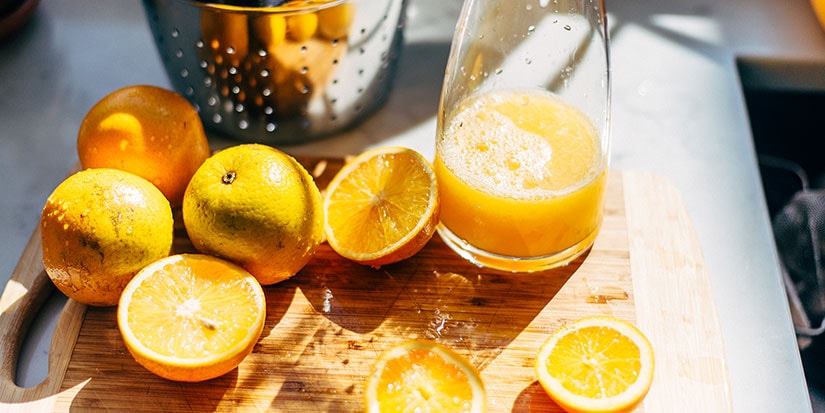 Summer is slowly coming to an end, but that doesn't mean you should stop the healthy habits you've been taking on all season. Whether or not you're trying to lose weight, a fresh juice a day can benefit physical and mental health in so many ways.
Inner beauty has become a major health trend over the recent years, as our skin is a direct reflection of our physical health. The more you adopt healthy habits, like drinking fresh juice everyday to stock up on antioxidants, the more your skin and hair will glow. Drinking juice also improves indigestion, increases immunity and energy. Some claim they've sworn off coffee and caffeine altogether after they've started to juice everyday.
If you're a beginner to juicing or are simply too lazy to invest your time in a complicated drink or meal, don't worry as we've gathered some of the easiest combinations out there with the most accessible ingredients, from apples and carrots to celery and cucumbers. There isn't really a step-by-step recipe, since all you need to do is put them in a blender or juicer and mix away. You can drink these first thing in the morning, or replace with the numerous cups of coffee you drink to get you through the day.
Scroll down below to take a look at the easiest juice recipes, and while you're here, check out hangover cures and tips from top chefs. 
Spinach Apple Juice
Ingredients
4 large handfuls of spinach
1large leaf of kale
1 large cucumber
1/2 peeled lemon
1 apple
1 small carrot
Celery Apple Juice
Ingredients
2 medium apples
1 peeled lemon
3 stalks of celery
2 large carrots
5 stems of fresh parsley (optional)
Red Energy Juice
Ingredients
1 small apple
4 carrots
1 cup of beet chunks
Power Ginger-Beet Juice
Ingredients
2 peeled beets
1 lemon
2-inch piece of ginger
3 apples or oranges